Pragmatic Play is a software provider for the iGaming industry, offering a wide range of online casino games, including slots, table games, and video poker. Founded in 2015, the company has established itself as a major player in the industry, known for its innovative game mechanics, high-quality graphics, and immersive gameplay experiences. Pragmatic Play also provides back-end tools and services for online casino operators, including player management systems, marketing tools, and analytics software. The company is licensed and regulated by numerous gaming authorities and is committed to responsible gaming and fair play.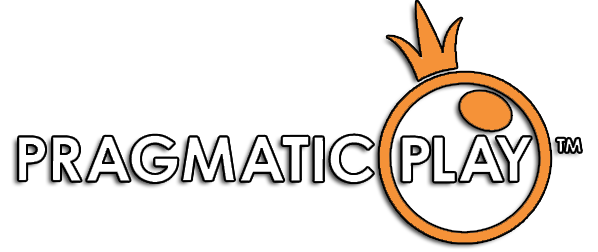 The History of Pragmatic Play
The company was founded in 2015, making it a relatively young company in the online gaming industry. In just a few years, it has become a major player in the market, offering a wide range of high-quality games and services to operators and players alike.
The company's early years were focused on developing a strong portfolio of games, including slots, table games, video poker, and scratchcards. They quickly gained a reputation for creating high-quality games with innovative features, stunning graphics, and engaging gameplay.
In 2017, this provider entered the live casino market, launching a range of live dealer games such as blackjack, roulette, and baccarat. This move expanded their portfolio and allowed them to compete in a growing segment of the online gaming industry.
The following year, in 2018, this provider made significant strides in expanding its global reach. The company secured licenses from several regulatory bodies, including the UK Gambling Commission, the Malta Gaming Authority, and the Romanian National Gambling Office. They also entered into several partnerships with leading operators in the industry, expanding their reach even further.
In 2019, the provider continued to grow, launching its first branded slot game in collaboration with Endemol Shine Gaming. They also added a range of new products to their portfolio, including bingo games, scratchcards, and more.
Today, Pragmatic has a global presence, with offices in several countries and licenses from multiple regulatory bodies. They continue to expand their portfolio of games and services, with a focus on innovation, quality, and responsible gaming.
Pragmatic Play Software Products
Here are some of the most popular Pragmatic Play software products organized by game category:
Slot Games
Pragmatic Play is widely recognized for its extensive collection of slot games. Their slots feature a wide variety of themes, ranging from ancient civilizations and mythology to adventure, fantasy, and popular culture. Each game is meticulously designed with visually stunning graphics, vibrant animations, and immersive sound effects, creating an engaging and entertaining experience for players. Moreover, Pragmatic Play slots are known for their innovative features, including free spins, bonus rounds, multipliers, cascading reels, and unique gameplay mechanics, ensuring excitement and ample opportunities for big wins. Some of the most popular titles include Wolf Gold and Sweet Bonanza.
Table Games
Pragmatic Play also offers a selection of classic table games that provide players with an authentic casino experience. From traditional favorites such as blackjack, roulette, and baccarat to modern variations and innovative game concepts, their table games cater to both novice and seasoned players. Pragmatic Play's table games are characterized by smooth gameplay, realistic graphics, and user-friendly interfaces. They often include customizable settings, such as bet limits and game speed, allowing players to tailor the experience to their preferences. Some of the most popular titles include Blackjack Azure and Roulette Crystal.
Live Casino
Pragmatic Play's Live Casino offering brings the excitement of land-based casinos directly to players' screens. Their live dealer games provide a realistic and immersive gaming experience, with professional dealers, high-definition video streaming, and interactive features. Players can enjoy popular live casino games like blackjack, roulette, and baccarat, as well as innovative titles such as Mega Wheel and Mega Roulette. Pragmatic Play's live casino games are optimized for various devices, ensuring a seamless and engaging experience on desktop and mobile platforms.
Bingo
Pragmatic Play has also delved into the world of online bingo, offering a range of bingo games that combine social entertainment with the chance to win exciting prizes. Their bingo games feature different themes, ticket options, and engaging mechanics to keep players entertained. With intuitive interfaces, chat functionality, and an immersive audio-visual experience, Pragmatic Play's bingo games offer a vibrant and social atmosphere, replicating the excitement of traditional bingo halls in an online setting. Some of the most popular titles include Bingo Blast and Extra Bingo.
Pragmatic Play Awards and Achievements
This software provider has received several awards and recognitions since its inception in 2015. Here are some of their notable awards and achievements:
EGR B2B Awards: Pragmatic Play won the Innovation in Slot Provision award at the 2018 EGR B2B Awards.
Malta Gaming Awards: Provider won the Best Slot Game award at the 2018 Malta Gaming Awards for their game Wolf Gold.
EGR Nordics Awards: Pragmatic Play won the Casino Content Supplier award at the 2019 EGR Nordics Awards.
International Gaming Awards: Pragmatic Play was shortlisted for several awards at the 2020 International Gaming Awards, including the Slot Provider of the Year award.
EGR Operator Awards: Pragmatic Play won the Best Game of the Year award for their game Wolf Gold at the 2020 EGR Operator Awards.
Plans for the Future
Pragmatic Play has ambitious plans for the future, aiming to expand its global reach and enhance its portfolio of games and services. One of their key strategies involves expanding into new markets, with a particular focus on Asia and the Americas. By obtaining new licenses and forging partnerships with renowned operators in these regions, Pragmatic Play aims to establish a stronger presence and cater to a wider audience.
In addition to market expansion, Pragmatic Play is dedicated to developing innovative games and products across various categories. They recognize the importance of providing players with diverse and engaging gaming experiences. Whether it's creating captivating slots, immersive live casino offerings, or interactive bingo games, Pragmatic Play continues to invest in research and development to ensure its portfolio remains fresh, exciting, and in line with evolving player preferences.
The company also embraces emerging technologies as part of its future plans. Pragmatic Play actively explores the potential of virtual reality and blockchain in enhancing the gaming experience. By leveraging these technologies, they seek to push the boundaries of innovation and deliver even more immersive and interactive gameplay for their players.
Furthermore, Pragmatic Play places a strong emphasis on responsible gaming. They understand the importance of player well-being and will continue to invest in tools and resources to promote responsible gaming practices. By prioritizing player protection, they aim to create a safe and enjoyable gaming environment that promotes healthy habits and ensures fairness for all players.
FAQ
Conclusion
In conclusion, Pragmatic Play is a highly respected and innovative provider of online casino games and software. Since its founding in 2015, the company has quickly grown to become a leading player in the industry, thanks to its commitment to quality, innovation, and player experience. This provider offers a wide range of products and services, including slots, live casinos, bingo, scratchcards, and more, all of which are developed with the latest technologies and designed to appeal to players of all levels. With plans to expand into new markets, develop new games and products, and embrace new technologies, This provider is well-positioned to continue its growth and success in the years to come.