Habanero Systems is a leading global software developer for the iGaming industry, with a strong presence in both B2B and B2C sectors. Despite being a relatively young company, founded in 2012, Habanero has established a remarkable reputation for itself and has offices in various locations including Kyiv, Manila, Sofia, and Johannesburg. The company initially focused on the Asian markets and achieved significant success, becoming one of the top four providers for the region. However, recognizing the potential of the Western market, Habanero expanded its operations into Europe and secured essential licenses to ensure player safety and reliability.
Habanero's licenses from the Malta Gaming Authority (MGA/B2B/643/2018) and Romania Gaming Authority (ONJN, license Nr.2111/29.09.2020) attest to the company's credibility and enable it to offer its games in 16 markets. In addition to compliance, Habanero excels in meeting other essential industry requirements, including building robust business-to-business relationships, producing games with high-quality graphics, sound effects, and advanced features, offering generous bonuses, and providing fair gameplay.
As a testament to its excellence, Habanero was nominated for the Malta Gaming Awards in 2018 and was a finalist in the Best Casino Product category at the Global Gaming Awards in London that same year. In 2020, Habanero exhibited its latest games and technology at ICE 2020 London, further solidifying its position as a leading software provider.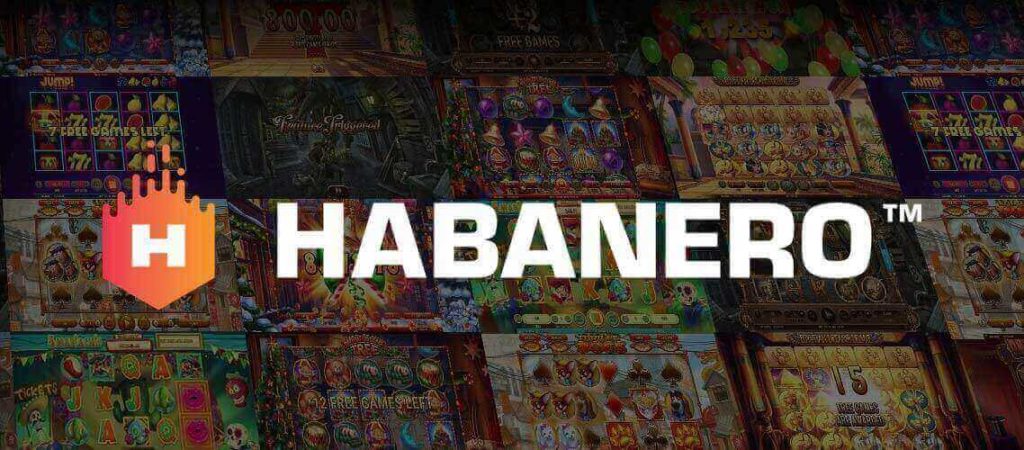 The History of Habanero
Habanero Systems is a relatively young but fast-growing company that was founded in 2012. The company's initial focus was on the Asian market, where it quickly established a reputation as a provider of high-quality online casino games. Habanero's success in Asia led the company to expand its operations into other regions, including Europe, where it has also achieved significant success.
One of the company's key strengths is its ability to develop flexible software that can be easily customized and integrated into existing platforms. This has helped Habanero establish strong relationships with online casino operators around the world, which has contributed to its growth and success.
In addition to its focus on developing high-quality software, Habanero has also placed a strong emphasis on ensuring that its products are safe and reliable for players. The company is licensed and regulated by several regulatory bodies, including the Malta Gaming Authority and the Romania Gaming Authority. This ensures that Habanero's software is subject to regular audits and is compliant with industry standards and regulations.
Despite being a relatively young company, this system has quickly established itself as a leader in the online casino industry, thanks to its innovative software and commitment to excellence. With offices in several locations around the world and a growing roster of clients, Habanero is poised to continue its growth and success in the years to come.
What is Habanero popular for?
Habanero has earned a reputation for its top-quality slot games that feature impressive graphics, captivating visuals, and engaging bonus features. Built with the latest HTML5 technology, these games offer an equally thrilling gaming experience across all devices, including mobile devices.
With gameplay at the forefront of their focus, Habanero continually incorporates exciting features, new themes, and innovative ideas to provide a fully immersive gaming experience. Currently, the company offers a total of 122 slot games, each targeted to meet the specific needs of different audiences. Among their most popular titles are Egyptian Dreams Deluxe, Loony Blox, Cake Valley, Lucky Fortune Cat, and Koi Gate.
Habanero truly shines with its progressive jackpot slots. They have created over a dozen slots with progressive jackpots, the majority of which feature randomly triggered jackpot prizes. This means that players don't have to enter a bonus round to activate them – the win could occur on any random spin, whether they win or lose.
Some of Habanero's most successful products include Koi Gate, which boasts a 98% Return To Player and a jackpot reward. Magic Oak is a fantasy-themed game with a 4×4 layout and 20 paylines that also features a progressive jackpot. Fire Rooster, one of Habanero's most popular Asian slots, offers two progressive jackpots: Mini and Grand. Meanwhile, Dragon Throne features a Game of Thrones theme and fantastic graphics, along with a progressive jackpot.
Although the progressive jackpots offered by Habanero may not reach the mega prizes offered by other providers, they are still highly appreciated by players. Habanero's dedication to innovation and creating exciting and immersive gaming experiences has made them a popular choice among online casinos and players alike.
Habanero Games Portfolio
Habanero is a prominent software provider in the iGaming industry, offering a diverse portfolio of games that cater to players of all tastes. Their games are known for their high-quality graphics, engaging gameplay, and exciting features. Habanero's portfolio includes slots, table games, live games, and other unique games that are sure to provide an enjoyable gaming experience for players.
Slots Games
Habanero's video slots are a testament to their dedication to exceptional visuals, engaging narratives, and thrilling gameplay. Each slot game is crafted with meticulous attention to detail, offering players a captivating experience from the moment the reels start spinning. From ancient mythologies to fantastical realms, Habanero's video slots cover a plethora of themes, ensuring there's something for everyone. With innovative features, such as bonus rounds, free spins, and multipliers, players are taken on exhilarating journeys where big wins await. Some of their most popular titles include Four Divine Beasts, Presto.
Table Games
For those seeking the timeless allure of classic casino games, Habanero's table games deliver a sophisticated and immersive experience. From blackjack to roulette, baccarat to poker, Habanero has mastered the art of recreating the ambiance of land-based casinos while providing the convenience of online gaming. The table games boast sleek designs, realistic animations, and smooth gameplay, allowing players to test their skills and challenge the odds in pursuit of victory. Some of their most popular titles include Blackjack 3 Hand and Roulette.
Video Poker
Habanero's video poker collection offers a fusion of strategy and luck, appealing to players who enjoy the thrill of making calculated decisions. With various variants available, such as Jacks or Better, Deuces Wild, and Joker Poker, players can choose their preferred style of play. Habanero's video poker games feature sleek interfaces, intuitive controls, and generous payouts, creating an immersive and rewarding experience for poker enthusiasts.
Progressive Jackpots
Habanero's progressive jackpot games provide an adrenaline-pumping adventure where players have the chance to win life-changing sums of money. These games feature accumulating prize pools that grow with each wager placed, offering the allure of massive jackpots that can turn dreams into reality. Whether it's a thrilling slot or a captivating table game, Habanero's progressive jackpots provide an extra layer of excitement and anticipation for players aiming to strike it rich. Some of their most popular titles include Fa Cai Shen Deluxe and Dragon's Throne.
Scratch Cards and Other Games
For those seeking instant gratification, Habanero offers a selection of scratch cards and other specialty games. These quick and easy-to-play titles provide instant fun and the chance to win exciting prizes with a simple scratch or a lucky pick. With vibrant graphics, straightforward gameplay, and the potential for instant wins, Habanero's scratch cards and specialty games offer a refreshing break from the traditional casino experience. Some of their most popular titles include Rolling Roger and Lucky Scratch.
Habanero Awards and Achievements
Habanero Systems has received several industry awards and recognition for its online casino software products. Here are some of the awards and achievements that the company has received:
In 2018, Habanero was nominated for the Malta Gaming Awards, which took place at SiGMA in Malta.
Also in 2018, the developer was nominated for the Best Casino Product for Koi Gate at the Global Gaming Awards in London.
In 2019, Habanero was shortlisted for the EGR B2B Awards in the Innovation in Mobile category.
In 2020, Habanero participated in the ICE London exhibition, showcasing its latest games and technologies.
Habanero was shortlisted for the International Gaming Awards 2021 in the Slot Provider of the Year category.
Habanero's London Hunter slot game was nominated for the 2021 EGR B2B Awards in the Slot Supplier category.
In 2021, Habanero was nominated for the Global Gaming Awards London in the Casino Product of the Year category for its multi-language game content solution.
These awards and achievements highlight the quality and innovation of Habanero's software products, which have been well received by both players and industry experts.
Plans for the Future
Habanero Systems has several plans for the future, which are focused on expanding its reach, improving its software products, and providing a better experience for players. One of their key plans involves expanding into new markets. In recent years, Habanero has been successfully entering new markets such as Europe and South America. The company intends to build on this momentum by obtaining new licenses and venturing into emerging markets, including the United States, to bring their exciting games to a wider audience.
Another important aspect of Habanero's future plans is the development of new games. They have a dedicated team of experienced developers who are continuously working on creating fresh and innovative gaming concepts. By staying attuned to the evolving preferences of players, Habanero aims to introduce captivating titles that keep players engaged, entertained, and coming back for more.
Habanero is also committed to improving the player experience across its platform. They understand the importance of providing a seamless and enjoyable gaming environment. To achieve this, Habanero is investing in new technologies and tools that will enhance its software products, customer support, and user interface. By incorporating user feedback and leveraging cutting-edge advancements, Habanero strives to deliver an exceptional gaming experience that exceeds player expectations.
Furthermore, Habanero places a strong emphasis on social responsibility. They are dedicated to promoting responsible gaming practices and will continue to implement measures to support this commitment. Habanero has already introduced various tools, such as deposit limits, time limits, and self-exclusion options, to encourage responsible gambling behaviors. They have plans to further improve these tools and introduce new features that prioritize the well-being of players.
FAQ
Conclusion
In conclusion, Habanero is a globally recognized software provider in the iGaming industry. Since its establishment in 2012, the company has become known for its innovative game concepts, engaging themes, and immersive gameplay. This provider offers a wide range of high-quality games, including slots, table games, video poker, and scratch cards, that are optimized for both desktop and mobile play. The company is licensed and regulated by several reputable authorities, ensuring that its games are safe, fair, and reliable. Habanero's commitment to responsible gaming practices, coupled with its industry awards and recognition, further solidifies its position as a leading software provider in the iGaming industry. With continued expansion plans and a focus on developing new and exciting games, Habanero is poised to maintain its relevance and continue providing quality entertainment to players around the world.