Playtech is a leading provider of online gaming software that offers a comprehensive suite of games to players worldwide. Established in 1999, the company has grown to become one of the largest software providers in the industry, with a portfolio of over 600 games. That includes slots, table games, video poker, live dealer games, sports betting, and bingo. Playtech is known for its cutting-edge technology, innovative gameplay features, and stunning graphics, which provide players with an immersive gaming experience. The company is licensed and regulated by various jurisdictions, ensuring that its games are safe, fair, and trustworthy. Additionally, Playtech is committed to responsible gambling, and its products are designed to promote healthy gambling habits. With a focus on innovation, quality, and player satisfaction, Playtech has established itself as a trusted name in the online casino industry, with a reputation for delivering top-notch gaming experiences to players around the world.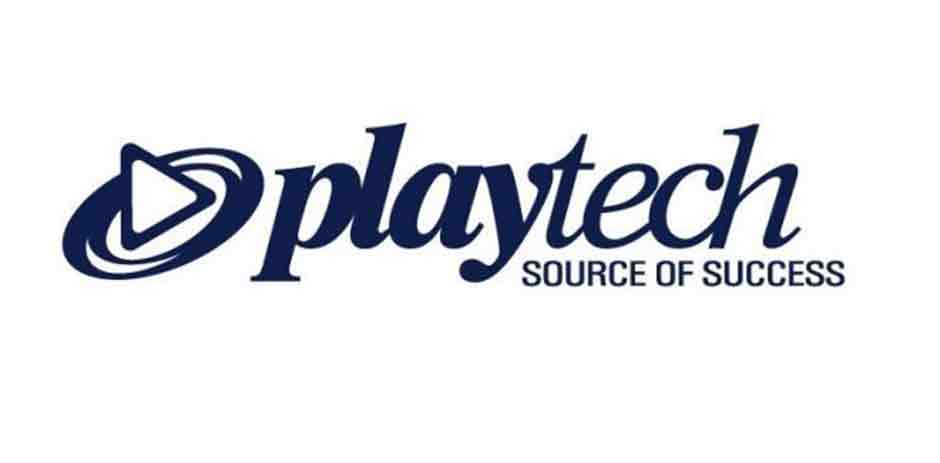 The History of Playtech
This software provider was founded in 1999 in Tartu, Estonia by Teddy Sagi, an Israeli entrepreneur. The company's first product was casino platform software, which was soon followed by a sports betting platform. In 2001, Playtech launched its first online casino, and by 2004, the company had become a leading software provider for the online gambling industry. The company went public on the London Stock Exchange in 2006, raising £175 million. The company has grown through acquisitions and partnerships with major operators, including Ladbrokes and Betfred. Today, this is a multinational company with offices and operations in numerous countries and is a leading provider of gaming software and technology solutions for online casinos, sports betting, and other gaming industries.
What is Playtech popular for?
One of the things that sets Playtech apart from other providers is their extensive collection of branded slot games. They have partnered with major entertainment companies such as Marvel, HBO, and MGM to develop slot games based on popular movies and TV shows. These branded games are highly popular among players, offering engaging gameplay and immersive graphics and sound.
Playtech is also known for their live dealer games, which are streamed from state-of-the-art studios in Europe and Asia. They offer an authentic casino experience for players, with professional dealers managing the games in real-time. Playtech's live dealer games are available in multiple languages and currencies, making them accessible to players from around the world.
Playtech Games Portfolio
Playtech, a leading software provider in the online gambling industry, offers an impressive portfolio of games that cater to a diverse range of player preferences. From thrilling slots to realistic live dealer games, Playtech's game collection is known for its high-quality graphics, innovative features, and immersive gameplay experiences. Let's delve into the different game categories that characterize Playtech's offerings.
Slots Games
Playtech is renowned for its vast collection of slots, which encompass a wide array of themes and styles. One notable characteristic of Playtech's slot games is their incorporation of popular brands and franchises. Players can enjoy titles based on iconic movies, TV shows, and comic book superheroes, such as Batman, Superman, and The Avengers. These branded slots not only provide familiar and engaging experiences but also showcase impressive visuals and captivating soundtracks.
Moreover, Playtech slots are known for their innovative features and gameplay mechanics. From bonus rounds and free spins to unique reel layouts and cascading symbols, the company consistently introduces fresh and exciting elements to enhance the player experience. Playtech's slots often boast high-quality graphics, smooth animations, and seamless integration with mobile devices, ensuring that players can enjoy their favorite games on the go.
Table Games
Playtech's table games offer a realistic and immersive casino experience, replicating the atmosphere of a land-based establishment. Players can find a broad selection of classic table games, including blackjack, roulette, baccarat, and craps, among others. The attention to detail in these games is remarkable, with stunning graphics, realistic sound effects, and intuitive interfaces that make it easy for players to place their bets and engage in strategic gameplay.
Additionally, Playtech stands out for its diverse range of table game variations. Whether players prefer traditional European roulette or are seeking more unique options like Multi-Wheel Roulette or Mini Baccarat, Playtech provides a variety of choices to cater to different preferences. The company's commitment to creating authentic and diverse table game experiences is a testament to its dedication to player satisfaction.
Live Dealer Games
Playtech's live dealer games offer an unparalleled level of immersion, allowing players to enjoy the thrill of a land-based casino from the comfort of their own homes. With professional dealers, high-definition streaming, and real-time interaction, these games provide an authentic casino atmosphere.
Playtech's live casino portfolio includes classics like blackjack, roulette, and baccarat, as well as unique offerings such as Live Spin a Win and Live Age of the Gods Roulette. The games are broadcasted from state-of-the-art studios equipped with multiple camera angles, ensuring that players never miss a moment of the action. Playtech's live dealer games combine the convenience of online gambling with the social aspect of playing against real dealers, creating a dynamic and engaging gaming experience
Playtech Awards and Achievements
This is one of the most successful online casino software providers, having received numerous awards and recognition over the years. Here are some of their most notable achievements:
In 2018, Playtech was named Best Digital Industry Supplier at the Global Gaming Awards.
In 2019, Playtech won the award for Platform of the Year at the EGR Nordics Awards.
Playtech has also been recognized for its live dealer games, winning the EGR B2B Live Casino Supplier of the Year award in 2017 and 2018.
Playtech has been listed on the London Stock Exchange since 2006, and in 2018 they were included in the FTSE 250 Index, which comprises the 250 largest companies listed on the London Stock Exchange.
Playtech's gaming products are licensed and regulated by various jurisdictions. Including the UK Gambling Commission, the Malta Gaming Authority, and the Alderney Gambling Control Commission, among others.
Playtech is committed to responsible gambling and has been recognized for its efforts in this area, winning the EGR Award for Best CSR Operator in 2018.
Plans for the Future
Playtech has laid out its plans for the future, which center around five main goals. Expanding its sports betting offering, developing new games and technologies, strengthening partnerships and collaborations, advancing responsible gambling practices, and emphasizing sustainability. In order to expand its sports betting options, Playtech aims to increase its focus on sports betting and expand its sportsbook platform to more markets worldwide. Playtech is committed to investing in new game development and innovative technologies. Such as virtual reality and augmented reality, to provide players with a unique and immersive gaming experience. The company also plans to strengthen its partnerships and collaborations to expand its reach and enhance its products and services. Playtech is dedicated to promoting responsible gambling practices and developing tools and features to help players manage their gaming activities. Playtech plans to prioritize sustainability in its operations and products, with the goal of reducing its carbon footprint and promoting sustainable practices across the industry.
FAQ
Conclusion
In conclusion, Playtech is a leading software provider in the online gaming industry, offering a diverse range of games, software, and services to operators around the world. The company has a long history of innovation, with a strong focus on developing new games and technologies, expanding its sports betting offerings, and promoting responsible gambling practices. Playtech has won numerous awards and accolades over the years, recognizing its contributions to the industry and the quality of its products and services.